Description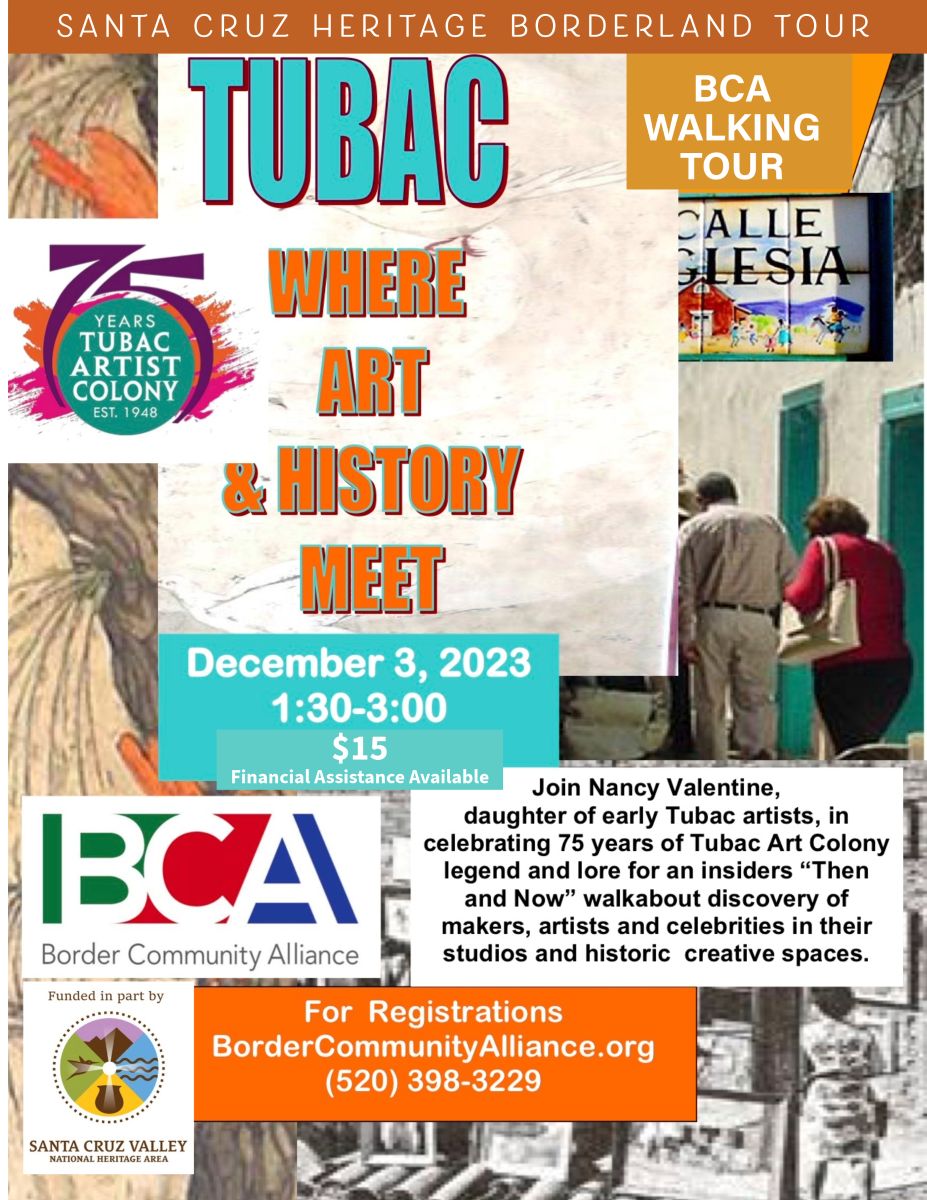 Join our new tour of Tubac, AZ, voted USA Today's "Best Small Town Art Scene" Winner in 2022. The town of Tubac incorporates history art & history in a way that is unique. Brimming with art galleries, the historic Tubac Presidio, and wonderful restaurants, Tubac is a borderlands locale not to be missed.
A Special 75th Anniversary of Tubac Art Colony Tour! Join Nancy Valentine, daughter of early Tubac artists, for an insider's guided walking tour through the historic Borderlands village of Tubac. Learn the who, what and why stories of the colorful lives of the early art colonists—artists and celebrities alike— while visiting some of their former historic homes and studios and creative spaces of working artists of today.
Tubac native and historian, Nancy Valentine, will take you on a tour visiting local historical sites, artisan workshops and galleries, and local landmarks, including the historic El Presidito gallery building.
Join us! The tour group will meet at Tubac Presidio State Historic Park Visitors Center. This is a walking tour.
Tour fee: $15 (financial assistance available)